Personal Development Coaching
Open the Door for More Passion & Purpose in All Facets of Life.
What is Personal Development Coaching?

Personal development coaching is a process of identifying, clarifying and achieving personal and/or professional goals while having a life coach as your partner on your side. Whether it is career development, relationship enhancement, time management, confidence building or overall outlook on life, the focus is on you and your needs. The process is entirely personal and specifically tailored for you!
Personal development coaching focuses on the present and future. Taking your strengths, skills, visions and values into consideration, this process allows you to set goals, make necessary changes, take action, and ultimately maximize your potentials and live a purposeful and fulfilling life.
Benefits of Self Development Coaching
A few benefits of having a personal development coach on your side include:
Increase self-awareness and self-confidence
Through coaching together, you will rediscover yourself in new ways, understand how you are wired, your strengths and weaknesses. By knowing yourself in a deeper way, you will gain better self-awareness and higher self-confidence.
Once you get to know yourself better and with higher confidence, you will be better equipped to identify and overcome the limiting beliefs and challenges you've been struggling with. Your continued growth into the future starts with a positive mindset.
Identify, clarify and achieve goals
A personal development coach supports you, regardless whether you are looking for a direction or a clarity on your goals. Furthermore, you will come up with an actionable plan to achieve what you set out to do.
Coaching helps you set healthy boundaries in both your personal and professional lives. You'll gain skills to better solve conflicts, learn how to connect better with others, and eventually help you establish a better relationship with others.
Whether you need support on managing your time, stress or progress, a personal development coach serves as your accountability partner to celebrate your successes, keep you on track of your progress, and/or cheer you on to get to the finish line..
Live a more fulfilling and purposeful life
Instead of living day by day, you now have a map and a compass in your hand to guide you forward in life, and ultimately, you will live a life with your own defined purposes and fulfillment.
How to get started with your personal development
coaching journey?

Research coaches for your needs either online or asking around for referrals. Learn more about the coaches on their websites, and definitely look for clients' testimonials.

Schedule a complimentary session
This complimentary session is a great opportunity for you not only to discuss your goals and challenges with coaches, and also a great way to gauge and find the right coach for yourself according to your preferred style and compatibility.

Now you talk to a few coaches, the next step is to compare their services, experiences, expertise and fees to decide the right coach for your needs and goals.

An effective coaching session requires your commitment and engagement. Once you select the coach you want to work with, be ready to fully participate in each session, be open and honest about yourself, and be ready to invest your time and effort consistently.

Coaching is about moving forward. Talking and gaining insights are good for personal development, but coaching is about stepping out of your comfort zone, implementing changes, taking actions toward your desired future, and realizing your goals.
Do You Ever Feel Like You're Yearning for Something More?
Yet, you're struggling with a lack of direction or passion needed to make it happen?
Let me guide you through…
Understanding the root of your dissatisfaction so you can move past it
Tackling any limiting beliefs and self-doubt keeping you small
Finding clarity around your bigger vision for you and your life
Exploring the variety of options that are available to you
Understanding how to leverage your strengths to enhance your life journey
Creating actionable goals that will make your big goals feel possible
Taking action toward building a more meaningful and purpose-driven life
Living a better, more meaningful life that feels right for you
Dare to step outside of your comfort zone and experience the possibilities life has in store.
CREATE YOUR VISION + MAKE IT YOUR REALITY
Your 30-minute Discovery Session is the next step in paving the path to a future that feels right for who you are and all you want to become.
Faye's Story
I truly believe this life is ours for the taking.
That doesn't mean it will always go as planned or that it will always be easy. However, I do believe that unlocking your passions and finding your sense of purpose paves the path toward a life of joy and fulfillment. But how do you bridge the gap between where you are and where you want to be? Who you are and who you want to become? 
I can tell you right now that it isn't always easy. But, if you're willing to dive deep and do the work, you can live life that lights you up. But first, you have to learn to navigate through the noise. The expectations. The pressures. The world that is telling you who you should be. Because on the other side of all that noise is the life that you are craving. 
You know what was waiting for me on the other side? This. Running a heart-centered coaching business that fuels my passion and fills my purpose. Working with people like you to get acquainted with themselves so they can gain a clearer idea of who they are and where they want to be. 
Then, together, we can work to make it happen.

Latest Life Coaching Blog Posts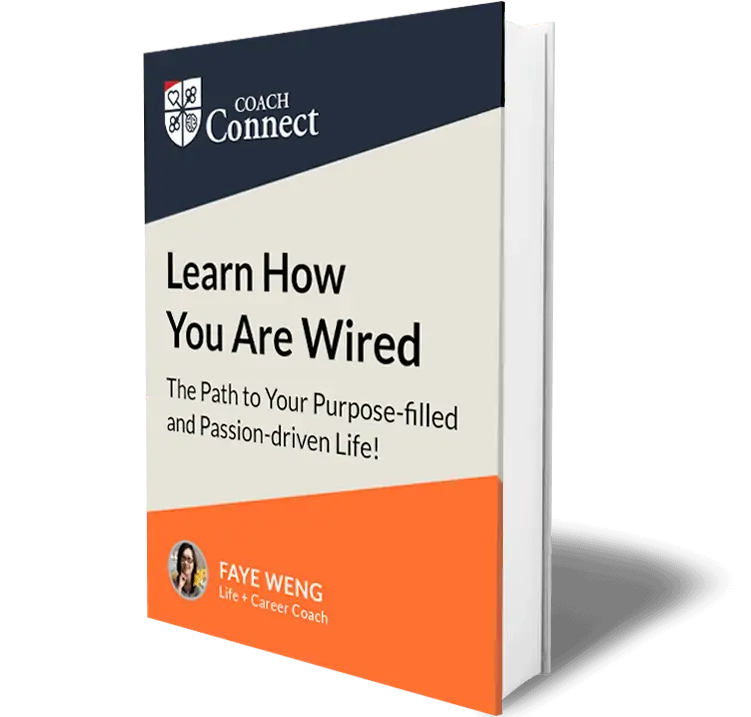 Each of us is wired differently, therefore coaching must be custom-tailored. Take this complimentary self-assessment and start a purpose-filled and passion-driven Life!