Get In Touch
Have a question or just want to get in touch? Message me below!
How is coaching different from consulting or mentoring?
Like counselors, consultants and mentors are experts in particular subjects or areas. With this accumulated experience or expertise, they teach and offer their clients needed solutions and advice. In coaching, the expertise is on the individual who, alongside with their coaches, will develop clarity, goals, and actionable plans to move toward their desires.
What's the difference between coaching and counseling?
With coaching, the client is the expert while the coach supports the client through self-discovery and forward movement. Coaching is about getting clients from where they are to where they want to be. With counseling and therapy, the expertise is on the counselor, helping clients reveal and understand the past in order for them to live better in the present with understanding and acceptance.
How about confidentiality?
Confidentiality in the coaching relationship is absolutely critical for creating the safe space for the client to succeed. As an ICF professional, I maintain the strictest levels of confidentiality and agree to comply with all applicable laws that pertain to personal data and communications, and also apply the confidentiality rules to any situation in which an ICF Professional interacts with clients, sponsors, and all parties involved in the coaching engagement as outlined in the coaching agreement.
When do you need a career coach?
A career coach is perfect for anyone facing career-related desires, decisions or transitions. This includes, but is not limited to, considering leaving your career, desiring career advancement, seeking long-term career planning, wanting more alignment in your personal and professional life, or beginning your own entrepreneurial venture. Career coaching can provide the clarity you need to act, regardless of the goal.
When to hire a life coach?
Life is filled with conflicts, challenges and changes. Life coaching can help you through feelings of confusion, indecision, self-doubt, uncertainty and unfulfillment. Life coaching is great for those looking to experience self-confidence, goal-driven action, positive change, unbiased feedback and all around increased fulfillment and joy in life.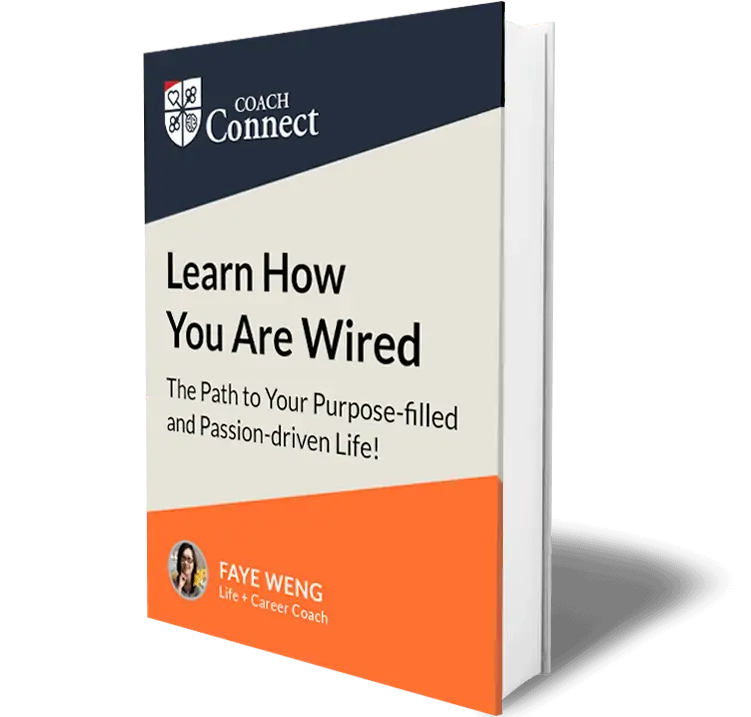 Each of us is wired differently, therefore coaching must be custom-tailored. Take this complimentary self-assessment and start a purpose-filled and passion-driven Life!